Dive Into Paradise
7B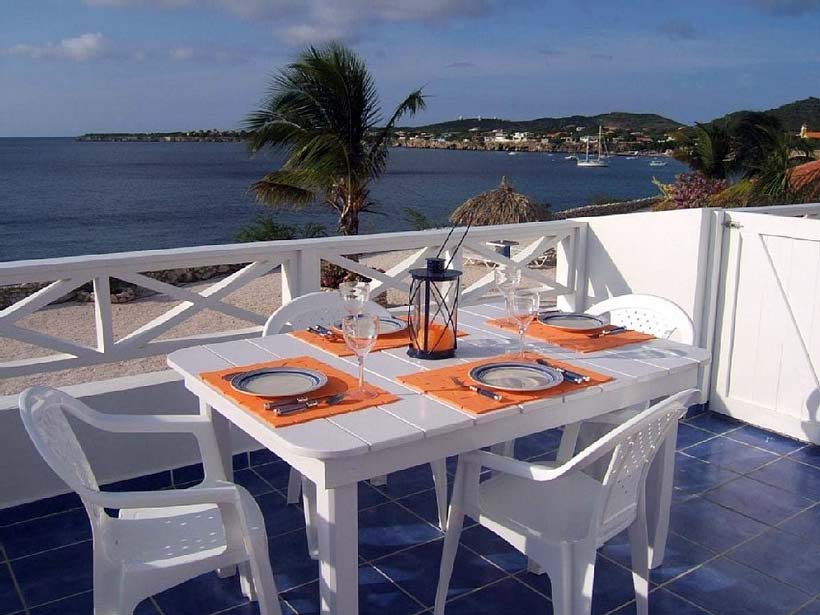 I bought my home in Curaçao about five years ago. As a retired teacher, I was looking for somewhere relaxing, yet beautiful. This was the place! It is ideal for independent travelers who want to get away from the crowds yet be right at the water's edge. We have the best of the island's natural beauty, with the calmest and most protected water on our end of the island. The vibrant reef and sea close to shore is spectacular. The beaches are not crowded and five of the nicest beaches are within 5 minutes of the resort with 3 dive shops nearby. Behind us sits Mt Christoffel where many like to mountain bike or go hiking. This is the quiet and tranquil part of the island.
Everything inside is designed for your comfort, from the fully equipped kitchen with coffee maker, blender, toaster, toaster oven, full-size refrigerator and new cooktop. The townhome is an open-plan living space with a king-size couch that pulls out to a bed for extra guests. We have a nice flat-screened TV with direct TV, wireless internet and WIFI, a computer table, Ihome dock, and CD player. The second story has king-size bed and a spacious balcony with glorious views from sunrise to sunset. There is a nice wooden table on the balcony for eating and a comfortable seating area for enjoying your coffee or drink at the beginning and ending of each day.
Other nice features are the brand new screened louvered windows to allow the tropical breezes to flow through with new front and patio doors with screens. There are hot-water showers in both the upstairs and downstairs bathroom, air conditioners & ceiling fans both up and down. There is also a safe upstairs.
We offer other amenities that would make your stay enjoyable. We have a nice grill for cooking outside. Beach chairs, portable cooler and beach towels can be found to take to the beach or pool.
You will be provided with all the information you will need to navigate the island. It will include directions from the airport, information about car rentals, nice beaches and restaurants to try, arrival instructions, map to my townhome, internet codes and Tips to Enjoying Unit 7B.
Please contact me dccwoods@aol.com or call 1-614-855-9131 with any questions. I would be happy to talk with you about my townhome.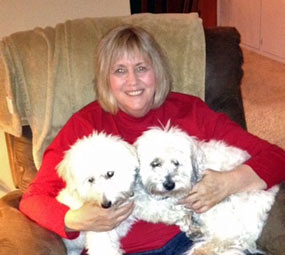 Cindy Woods
Check Availability Below
For more information or to reserve this unit, please email dccwoods@aol.com with your preferred dates. You'll receive a personal response confirming availability and payment options.