The Navigator's Treasure by D.C. Monahan
If you're interested in a fast-paced literary introduction to Curaçao, a mystery that melds the island's New World past with the present, pick up a copy of the island best-seller written by two marazuldiveresort.com owners.
A centuries-old Caribbean legend comes to life on the sun-drenched beaches of our island.
In the first decade of the 16th century, a crew of Spanish conversos - Jews forced to convert to Christianity to evade the Inquisition - sail to the New World with the Great Navigator, Christopher Columbus. Their discovery of Mayan gold leads to slaughter, piracy, betrayal and a tantalizing mystery that lies unresolved until...
Five hundred years later, when a beautiful Afro-Irish archaeologist and a small-town New England cop cross paths on the Caribbean island of Curaçao. Guided by a centuries-old diary penned by a cabin boy on Columbus' third voyage, they stay one step ahead of shadowy rivals to uncover the trail of a secret society, Nazi gold - and something bigger than either saw coming.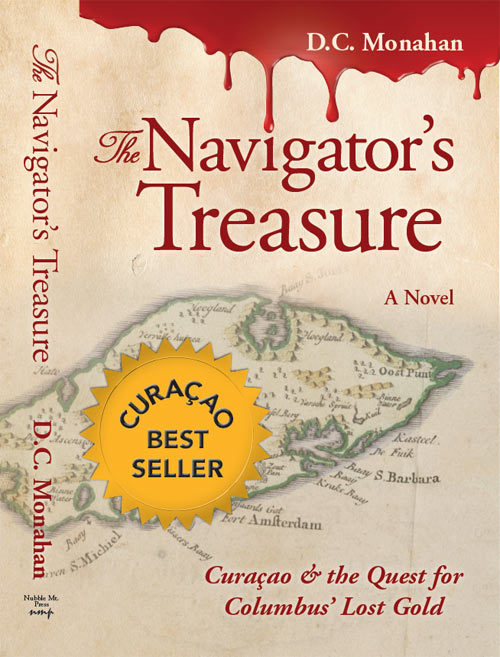 "Historic, mysterious, and humorous, this treasure of an adventure captured me on page one and hasn't released me yet. It's a story that transports the reader in both time and place with characters who linger long beyond the final pages. A must read."
- Brunonia Barry
New York Times and International bestselling author of The Lace Reader and The Map of True Places.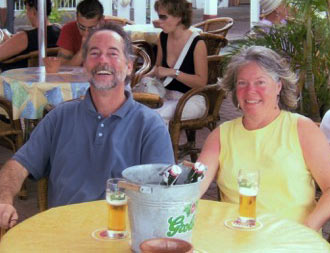 D.C. Monahan divides time between northern New Hampshire and Curaçao, where the discovery of a family link to a long-lost Jewish heritage led to a flight of the imagination realized in The Navigator's Treasure.
For reviews, check out goodreads.com & Amazon