"Our homes are your homes!" - at Marazul Dive Resort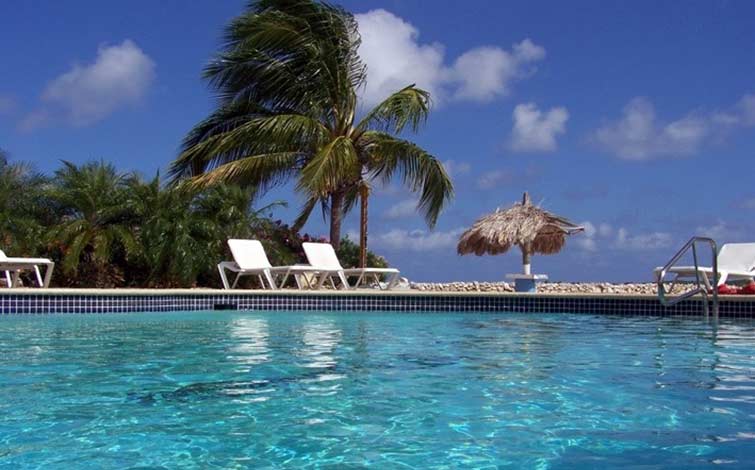 Picture your vacation in the relaxing Caribbean sun, dipping in or just reveling in a breathtaking expanse of crystal clear water. A place of your own enlivened by green and yellow parakeets streaking across the sky, the scent of fresh wahoo crisping on the grill, the tang of lionfish ceviche accompanied by chilled white wine or cold Dutch beer.
At the end of the day, you'll be scanning the horizon for sunset's elusive "green flash". It's what you'll call - "just another day in paradise."
Marazul Dive Resort is an island oasis in every sense of the word, with lush tropical flowers, swaying palms, brilliantly colored birds, and beautifully maintained grounds.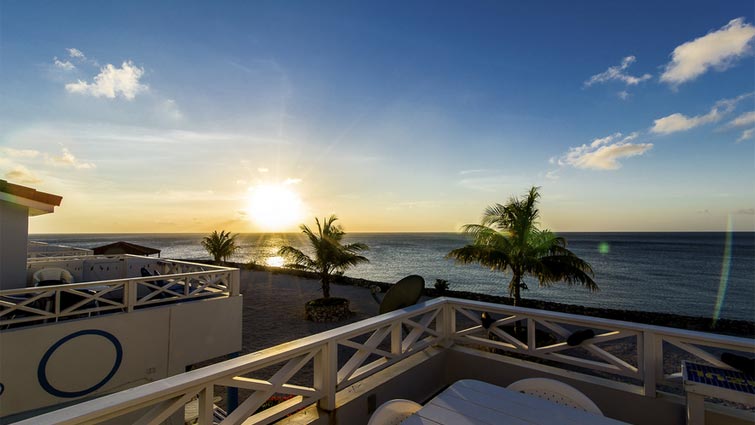 Gently sloping stairs cut into the coral wall at both ends of the resort provide direct access to the crystal clear Caribbean Sea - perfect for swimmers, snorkelers and divers!
Guests enjoy the sparkling pool, complete with sun beds, shade gazebo, shower - and stunning sea views. Nearby is a convenient rinse tank for dive and snorkeling equipment.
A second large gazebo set away from the pool is ideal for those wanting a quiet spot to read or snooze in the shade.
For your convenience, there is on-site parking and a coin-operated washing machine with tokens available from manager. A community clothesline is next to the laundry house where the constant trade winds dry everything in no time.
During your stay, our friendly and knowledgeable manager will be available to provide suggestions and answer any questions you might have.
For detailed descriptions of each townhome in our group, click here.